2 ~ 'People around the world' ~ (NZ)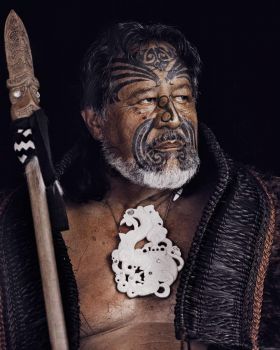 Why are you reporting this puzzle?
Māori people from Aotearoa. (New Zealand)

People series.
*Max. level 500 pcs.

"Māori originated with settlers from eastern Polynesia, who arrived in New Zealand in several waves of waka (canoe) voyages between roughly 1320 and 1350.

Over several centuries in isolation, these settlers developed their own distinctive culture, whose language, mythology, crafts, and performing arts evolved independently from those of other eastern Polynesian cultures.

Some early Māori moved to the Chatham Islands where their descendants became New Zealand's other indigenous Polynesian ethnic group, the Moriori."