Seguy - Bouquets et frondaisons. 60 motifs en couleur, 1924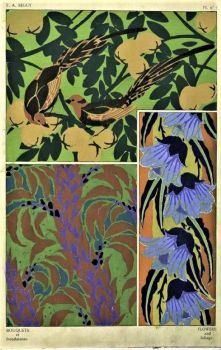 Why are you reporting this puzzle?
New York Public Library - Digital Collection

Emile-Allain Séguy, professionally known as E.A. Séguy, was a French designer during the Art Deco and Art Nouveau movements of the 1920s. He primarily created patterns and textiles inspired by the natural world. Although unknown to the general public, Émile Alain Séguy is today considered one of the major and influential artists of the Art Deco period.