PURPLE ROSE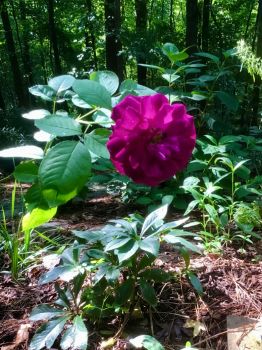 Why are you reporting this puzzle?
PURPLE ROSE

Photograph by Sophia

This purple rose is actually called Twilight Zone. It is a grandiflora rose. Its fragrance is of strong clove and spice. It greeted me this morning in my English Garden! ✨

Grandiflora roses are "a hearty cross between a floribunda and a hybrid tea. They have large blooms that are clustered on Long stems, making them good for cut flowers."
https://sunnysidenursery.net
How many accounts can a person have on Jigidi?

1 account; or 2 if you have a creative need for a second account - but this requires transparency in your profile descriptions that you hold both accounts. To trust each other and interact with our shoulders down and hearts soft, we all must know with whom we are communicating.

Read more about what to do if you have more than one account on Jigidi.