1 ~ 'People around the world' ~ (MEX)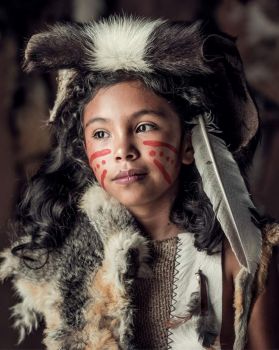 Why are you reporting this puzzle?
Diana Angela Martinez Rivera.
Chichimeca people, ('Jonaz') Mexico.

People series.
*Max. level 320 pcs.

"Only one ethnic group is customarily referred to as Chichimecs, namely the Chichimeca Jonaz, a few thousand of whom live in the state of Guanajuato."
Are you curious about how do we review content on Jigidi?

At Jigidi, we celebrate what connects us and steer clear of divisive content because how we meet each other matters. It forms us. When we review the content, we use four 'lenses' and look for what the image or comment is most.