spotted knapweed--more challenging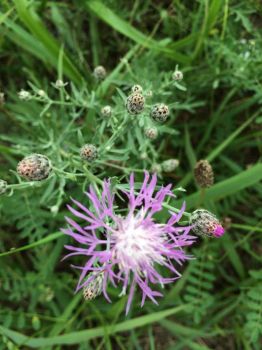 Why are you reporting this puzzle?
Don't let its delicate lavender shade and finely fringed petals fool you--this ethereal flower is an aggressive, invasive weed, crowding out native species, and thriving on roadside margins and disturbed land. I snapped this on the margin of a gas station lot in rural Pennsylvania.