Newly Hatched House Wrens in Tennessee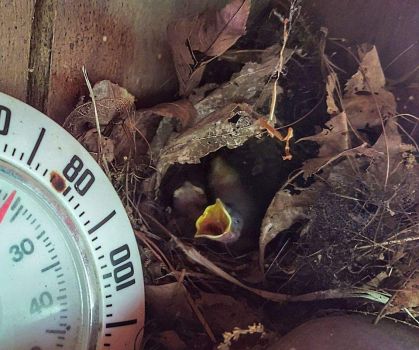 Why are you reporting this puzzle?
These little guys (or gals...) have been incubating on my friend's front porch for a while, and just today hatched. The mom, like many house wrens, has been coming to the same nesting spot for several years; she'll probably raise several broods over the course of the summer.