Walter Crane - illustration for a collection of "Aesop Fables" - 1887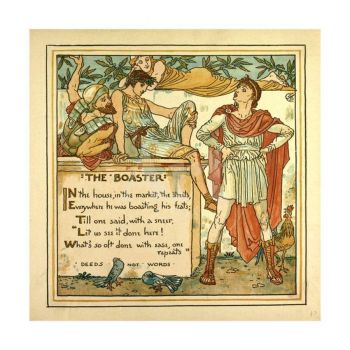 Why are you reporting this puzzle?
This fable: The Boaster
The moral: - You'll have to work the puzzle to read it at the bottom there.

The Baby's Own Aesop (verse fables by W.J. Linton), 1887. Illustrations by Walter Crane. Available online at International Children's Digital Library.