Werewolf of London - movie poster from the 1930's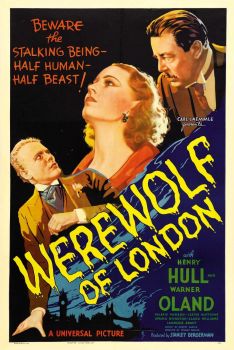 Why are you reporting this puzzle?
This movie, Werewolf of London (1935), was the first Hollywood mainstream film to feature a werewolf. Its cast included Warner Oland, who became the popular Charlie Chan in sixteen movies. Although Oland was born in Sweden he alleged that his slight Asian features were due to Mongolian ancestry. Well yeah, the Mongols hit Poland but were not successful at Austria and Germany and never entered Scandinavia. And that was in 1241. Talk about cultural misappropriation but it was a different time. Note: In past auctions this poster has fetched $50,000 to $75,000.