The Flowers at Monument Rocks!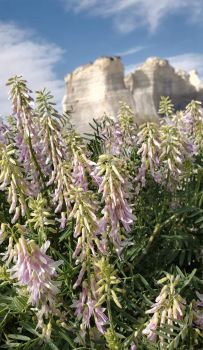 Why are you reporting this puzzle?
Monument Rocks are fun to watch rise out of the plains of Kansas and kind of look like Stonehenge from far away. The weather and climate have created a terrain that is beautiful yet severe. And in the midst of all the dry, windy hard pan are these delicate looking little flowers.